Content is everywhere you look.
You scroll content through social media channels. You surf content on the web. You're reading content right now.
Everywhere you turn there's a never-ending stream of content that content planners across the globe have poured their heart and souls into to give you a feast for your eyes and your emotions.
If content is king, there's no denying that we're all slaves to it's creation. 
There's so much content out there these days, though, that it's become a much harder task to keep an audience engaged.
That's not to say you don't have a huge arsenal of great ideas, I'm sure you do. It's not to say that people don't like the work you create, I know they do.
It's that to continually pump out content that is popular when so many others are doing the same, can be an uphill battle.
Users only have so much viewing capacity so it's essential that to keep an audience engaged, your content stays ahead of the game.
If you're a content planner and you're finding it hard to keep up with the top notch content that's readily available for your audience, here are ten tips which will guarantee you engage your audience time and time again.
1) Be clear on your goals.
When you have access to so many platforms it can be easy to pump out content without really being clear on why you're doing it. Your content requires a strategy which is centred around clear business objectives or your risk confusing your audience and failing to engage them.
Write down what you want every piece of content to achieve. It might include selling your product, raising awareness, or building your brand. Make sure that everything you post contributes to those wider business goals on some level.
2) Solve your customer's problems.
Another common mistake that content planners make is to create content that's about themselves. It's common to give your own opinions, to become indulgent, or to completely ignore what your customer needs from your content in favour of using it as a platform for your own personal musings.
Focus everything you post on helping your customer and create content that they'll read again and again.
3) Create content to appeal to the whole of your funnel.
It's important that you create content that appeals to you whole funnel. The primary goal of content is to increase revenue but you also need to appeal to those who aren't yet ready to buy, to help get them ready! Don't focus your content solely towards those who's money you want because it can be a lengthy process and if you don't appeal to those at the top of the funnel too, you won't be able to move them down to where the transaction happens.
4) Create a variety of content.
While a mixture of blog articles, images, and video content will keep your audience engaged, you also need to mix up the themes of your content too. Provide a range of fun and light-hearted pieces combined with more serious pieces that will appeal to your higher-end audience including investors and potential collaborators. While content creation must appeal to your target market, you must also show that you have a serious side to help build your credibility.
5) Slice your content.
If you create one in-depth piece of content, this can be used as a source for smaller layers of content for weeks to come.
Create a lengthy blog post which contains graphics, links, research, and influencer interviews which you can then use as a base to create infographics, social media posts, and smaller blog posts.
Put the time in at the start, and this content piece will fill gaps in your content calendar for weeks to come.
6) Inject humour.
Content planners must have a serious side to show professionalism however one thing that most consumers have in common is that they like to laugh. You can stay within your brand guidelines to create posts that will make the audience chuckle  because if there's one thing guaranteed to create engagement, it's laughter!
7) Make your content interactive.
The average audience member doesn't have time to stop and read everything you have to say when there are so many others vying for their attention. Play on their 'what's in it for me?' attitude and help them learn something about themselves by creating a quiz, a poll, or a competition they can interact with rather than just asking them to read something.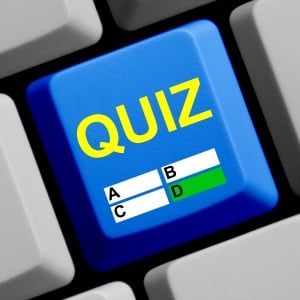 8) Draw on the expertise of internal staff.
Use key staff members to form part of your content to make it authentic and transparent. This expert slant on your content will help prove your authority in your niche and build credibility with regular viewers of your content.
Ask staff members to contribute a quote or two to begin with, and work your way up to editing a full article around their expertise.
9) Align yourself with influencers.
Identify key influencers in your niche who align with your company's brand and goals and reach out to them. Share their content, comment on their posts, and engage authentically with those you can align with.  It's not about copying, it's about strengthening relationships that might lead to opportunities to co-create content with an influencer who already has the following you want. Always tag them when you use their content and don't ever try to pass off their content as your own.
10) Use your audience as content creators.
One of the best ways to keep an audience engaged is to feature them. Create engaging graphics of their testimonials, ask for their submissions to publish, and re-share their content that they've tagged you in.
Content that has been generated by your users not only increases engagement, it also helps to build a community and create excitement around your product.
The most important point to remember is to plan your content and have a strategy around meeting the needs of your audience and reaching company goals and objectives. Staring at a blank page on your content calendar can be overwhelming, but follow these simple steps to make sure you engage your audience time and time again!
Did we miss any killer content planning tips? Let us know in the comments below!